Nikkor-P 1:4 f=200mm for Bronica 6x6
In 1969 the original 200mm lens was replaced with a new model. It can be distinguished from the old version by the all-metal hood with a knurled grip near the base, and the smaller front element.
Early lenses marked "Nippon Kogaku Japan".
Marking later changed to "Nikon".
Late series with multi-coating marked "NIKKOR-PĚC". The hood no longer has the knurled grip or hood button (in previous versions the button contains a spring loaded ball bearing which clicks into a groove in the barrel, locking the hood in extended position).
---
Early 200mm lens of new type with knurled hood grip: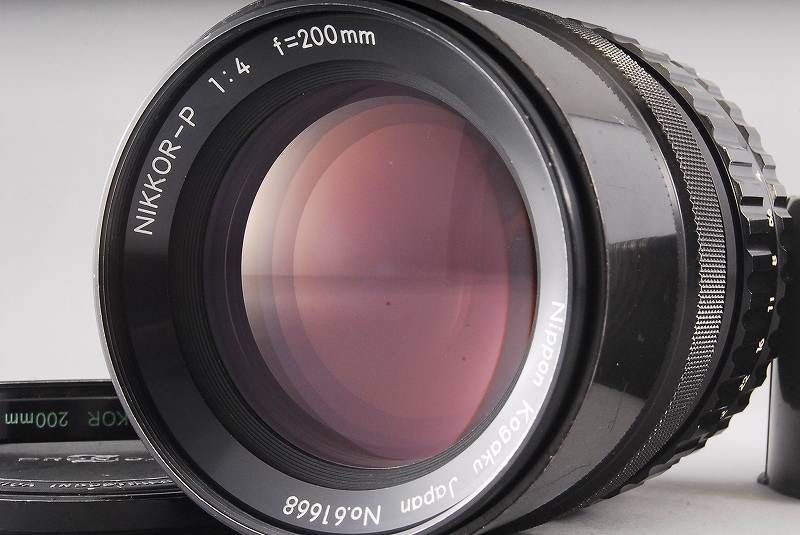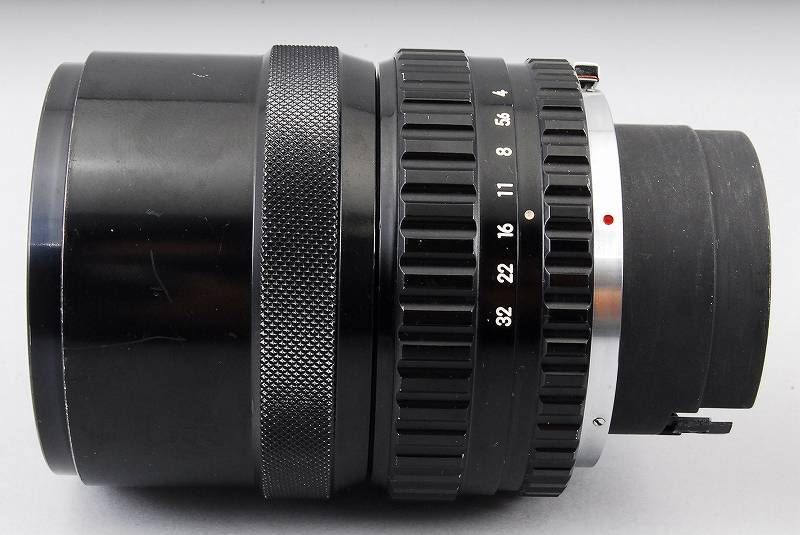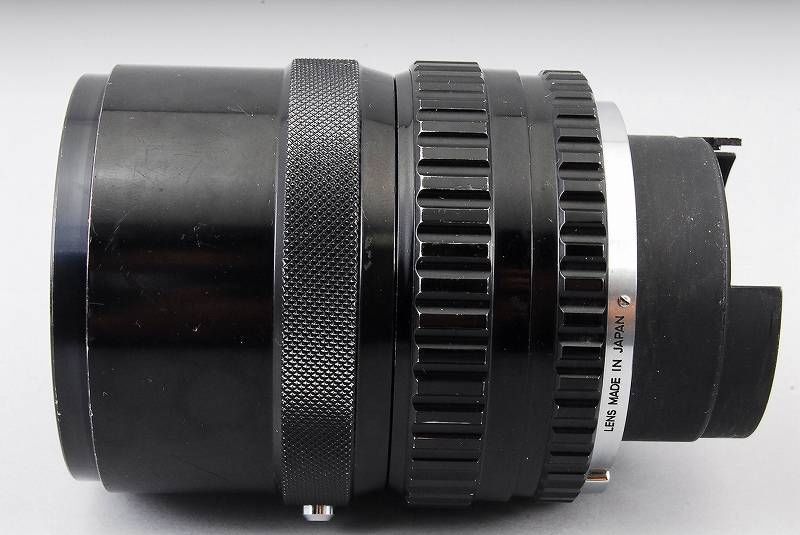 Multi-coated lens with no knurled hood grip: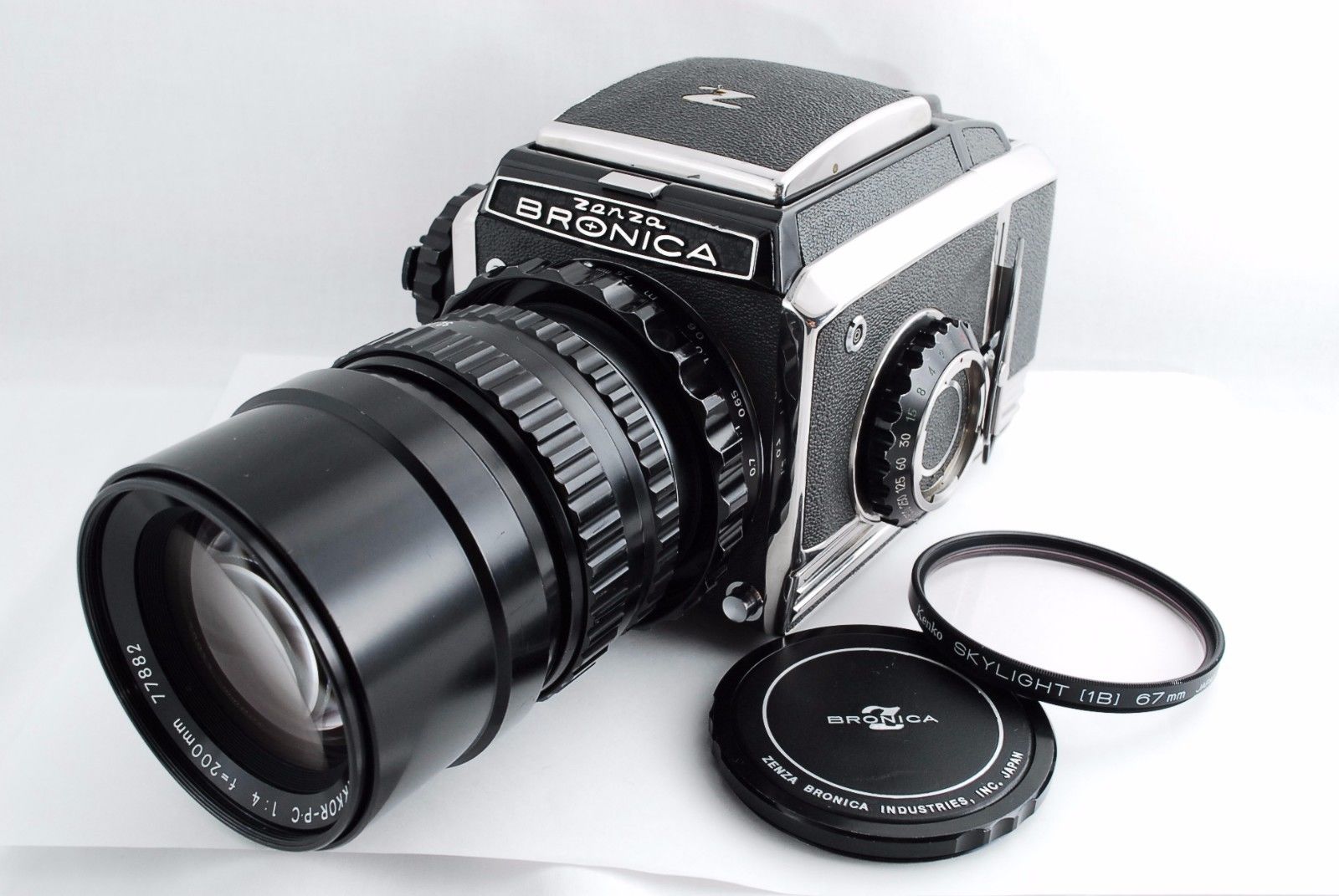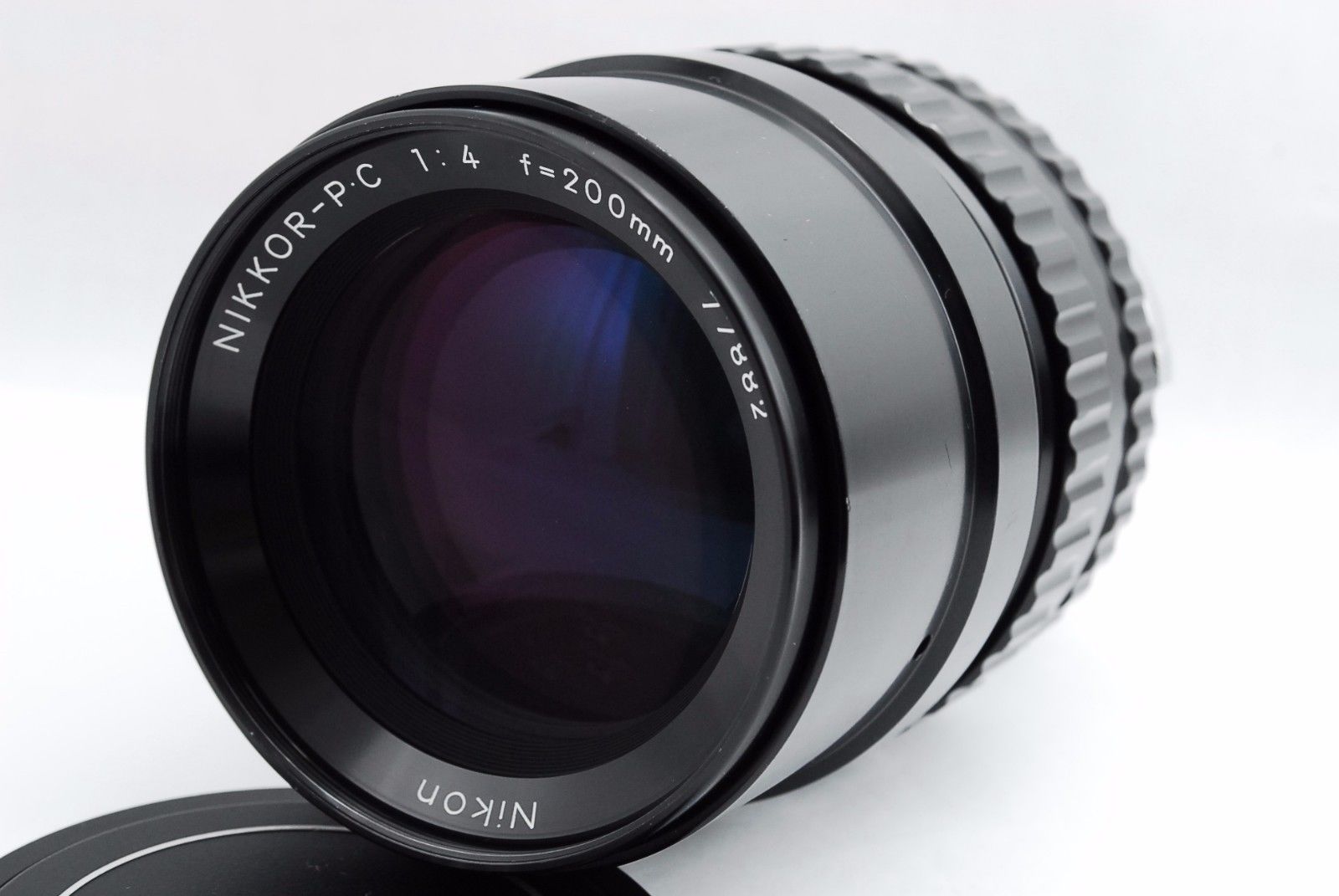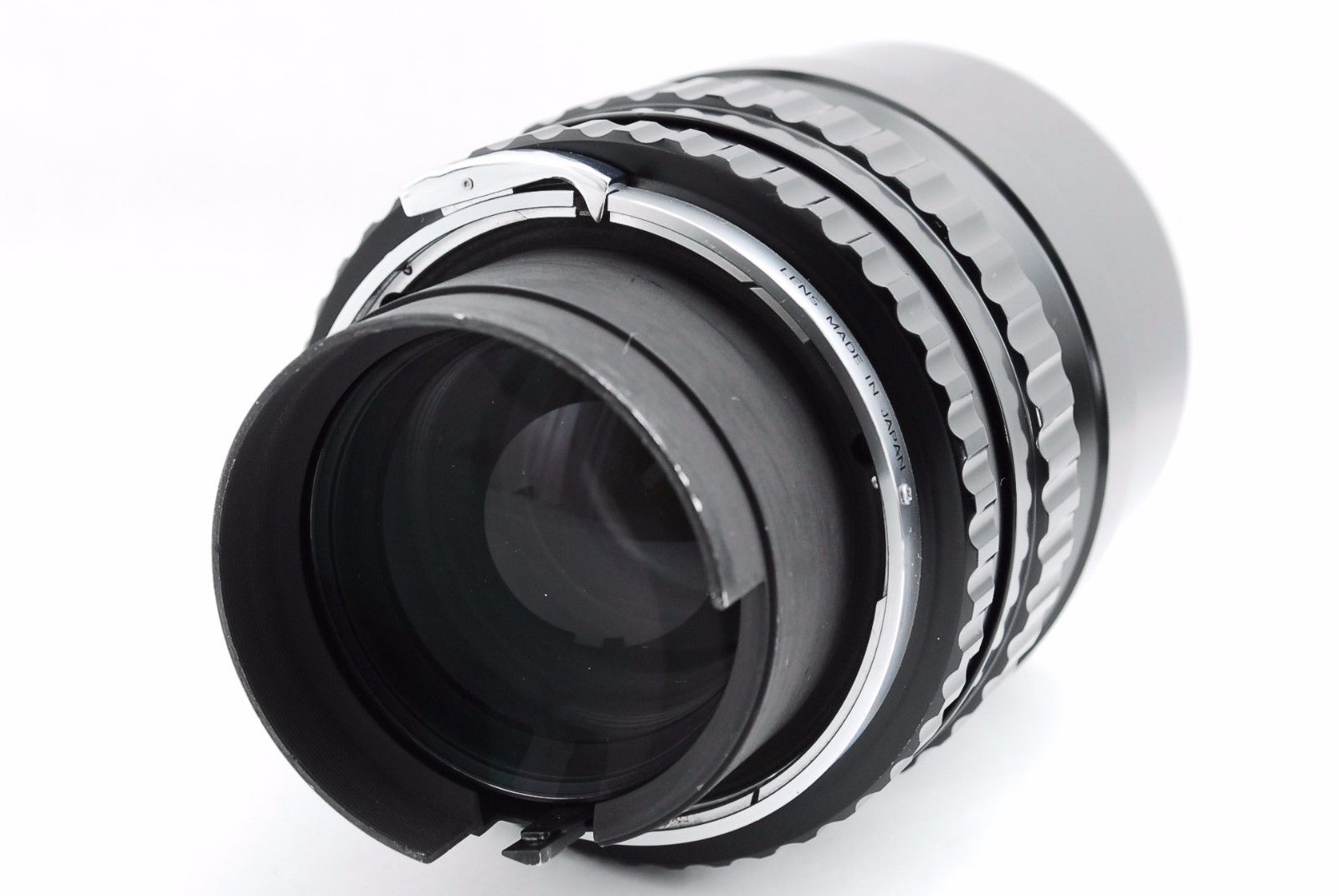 ---